How to Develop a Strategy for Marketing Assignment Writing
What is one of the most common questions that students Google as soon as they receive a marketing assignment to write?
Guess what?
Well, the question is, "How to create a strategy for completing marketing assignment?"
Do you Google the same?
If yes, then dear friend, Google has listened to your query and prepared the best solution for you.
Excited to know?
The truth is there is no such secret to create a writing strategy instead, you should simply use the proven "Start-to-finish" guide given by marketing assignment writing experts. In addition, all you have to do is give plenty of time and effort.
These 6-steps will provide the perfect framework for your long-term success.
So, what to wait for?
Know these steps now and take your assignment to the next level.
Get! Set! Goo!!!
6-Steps Strategy to Draft the Best Marketing Assignment
Step 1: Keep the Guidelines on Priority
Everything is framed by following the guidelines, even your marketing assignment strategy too. So, before preparing a plan for your marketing assignment, it's better to read the guidelines carefully. The reason is, once you read the university guidelines carefully, then you'll come to know about the professor's expectations and then you can work accordingly. That is why, it is suggested to go through the guidelines strictly otherwise all your hard work will go in vain.
Step 2: Set Your Writing Goals
Read the guidelines carefully?
Hopefully, everything is clear to you now!
So, tighten your belt as it's high time to set the writing goals. Setting up the goals is as important as achieving it. So, start with basic and set a clear assignment writing goal. Decide the following things:
What's the reason behind writing an assignment?
What do you want to achieve through your assignment?
Overall, know your goal before you plan, then you can easily determine what's the best strategy for your marketing assignment.
Step 3: Conduct Extensive Research
Once the goals are set easily, then you can easily conduct in-depth research. This is especially important for those students who are writing a marketing assignment for the first time. By knowing your professor's requirements and goals to achieve, you can prepare more relevant assignment using well-researched data. The sources that you can use are:
Scholarly articles
Journals
Academic samples
Coursebooks
Marketing blogs
Previous case studies
And yes! How can you forget the most useful source...
Thinking, what?
Of course, your professor! Who knows you better than him. So, why not consult and gather some useful information from him.
Well, it will be a smart move if you consider it. Don't waste your time and move to the next step.
Step 4: Create a Writing Schedule
Now that everything is in front of you - guidelines, goals, and the gathered data, what's next?
Schedule!
Create a perfect writing schedule so that you can manage your work in an organized manner. With a perfect time table in your hand, the work will seem less daunting and then you can complete it in no time.
While creating a schedule, make sure to keep small breaks in between so that you can remain fresh and confident throughout the writing process. Even the professionals of marketing assignment help service suggests taking short breaks in between writing.
It's better to make a schedule in a table format and allot proper time to each section of the marketing assignment as every part has its own importance. So, don't leave a chance to complete the assignment within the deadline and that too like a pro.
Step 5: Brainstorm Marketing Ideas
Finally! A proper schedule is prepared successfully. Now, you can utilize your time brainstorming. This is the most important step of the marketing assignment writing strategy. Brainstorming ideas help you make your paper effective by adding unique content to it. For that, you can follow the steps given:
Start by developing an end goal
Note down all the ideas strike your mind
Explore the topic of your interest
Practice Freewriting
Do mind mapping of your thoughts
Share your ideas with friends and professor
You can't write an assignment until and unless you have ideas with you. That can only be possible by following these steps. So, follow them and gather useful data for writing an assignment.
Step 6: Execute the Plan
Finally reached the last step of the assignment writing strategy.
Now, everything is done successfully and the only last step is left, i.e., "Execution of the plan."
Take a step ahead and start working on your assignment. Follow the schedule properly and stick to it until the document doesn't get prepared. With the aforementioned 5 steps, the execution will definitely be easier.
Conclusion!
Hurrah!!!
The marketing assignment writing strategy is developed successfully. The process is not that difficult as it seems to be...
Now that all the six steps are clear and you have gone through them, it's time to implement them in your assignment and make everyone shock by submitting an outstanding marketing assignment.
Excited to use these steps?
Well, do not delay anymore as the deadline is near.
Start working and in case you need any writing help, then you can consult our experts as they are always available to provide you with the best marketing assignment help service.
Lowest price
USD 7.13
Get A+ Within Your Budget!
24/7 Customer Support
100% Customer Satisfaction
No Privacy Infringement
Quick Services
Subject Experts
Innovative Documents
FREE Tools
To Make Your Work Original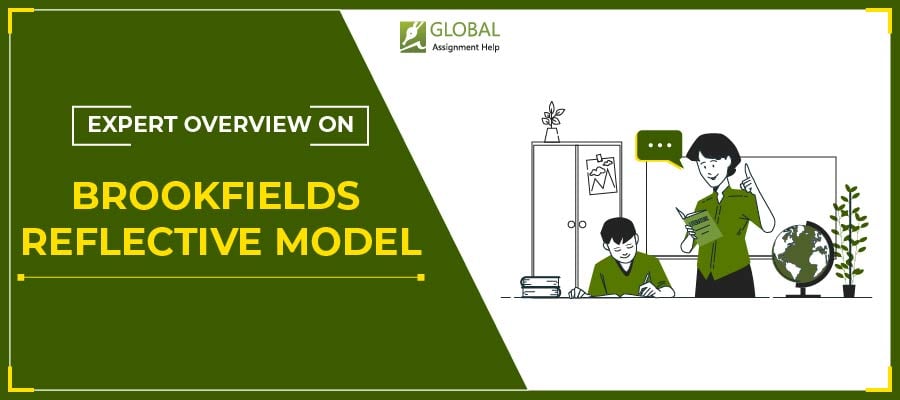 A Expert Guide to Brookfield Reflective Model and Its Four Lenses
27-09-2023
203
13 minutes