Terror & Awe: The Key Elements of Gothic Literature
Literature is a beautiful subject, but everything in literature is not about beauty. There is a genre that steers away and deals with everything that is conventionally considered the opposite of beauty. But why would people read that? Well, it is one of the most popular genres even today after centuries of its inception. Gothic literature or what is often called Gothic horror is a popular genre with dedicated fan-following. Although it may seem a recent phenomenon, due to the surge in movies being made and literature being published of the genre lately, it has an ancient history dating back to the 17th century.
Literature may seem like a subject all about Shakespear's sonnets and Jane Austen's romance, but there are themes beyond them that are just as relevant and make up an important part of literary history. So, for a genre so unique, the elements that go into the making of it must also be just as fascinating. But first, let's get started by understanding the basic concept of Gothic literature before we go on exploring.
Defining Gothic Literature
Gothic literature or Gothic fiction is a genre of literature that focuses on themes of horror, death and at times,even romance. Prominently,it builds an atmosphere of mystery and terror. It intends to stress the reader's emotions and take them on an experience beyond themselves to produce a "pleasurable terror." The sublime is the key element in such novels that widely deals with concepts that are not commonly encountered by people day-to-day. To understand the concept better,have a look at the history of it.
What Is the History of Gothic Literature?
Gothic literature is said to have peaked in the 1790s but it has undergone many revivals in the subsequent centuries. Horace Walpole has been widely credited to have started the genre but it has been found that the components of such novels had a rich history before he had published his first novel. The genre is called Gothic as it draws from the Gothic architecture of medieval buildings and ruins, which are commonly used as the settings for such novels. These castles or buildings are usually equipped with trapdoors, hidden underways and panels, dark passages, battlements,etc. to create the dark impulse. Some early contribution to the field was made by William Thomas Beckford, Clara Reeve, Ann Radcliffe, and Matthew Lewis. A sensational type of Gothic romance that had themes of violence and horror emerged in Germany in the 1700s, with Matthew Gregory Lewis'The Monk being published in 1796. In the 19th century revival, the classics - Frankenstein by Mary Shelley and later Dracula by Bram Stoker were published, which grew to be prominent works in the genre. Being extravagant with the themes made them easy targets for satire, which lead to their fall but Gothic themes persisted in being used by major writers like the Bronte sisters and Charles Dickens. In the 20th century, such novels had a mass following due to the element of mystery and crime, with popular contributors like Stephen King, Shirley Jackson, Toni Morrison,etc.
Who Is the Father of Gothic Literature?
As mentioned above in the history section, Horace Walpole is widely credited with the inception of the Gothic genre with his novel, The Castle of Otranto which was published in 1764. He was a writer, art historian, a whig politician and was the Earl of Orford. His novel is considered the first Gothic novel ever. In the second edition of the novel,he used the word "˜Gothic' in the subtitle - "A Gothic Novel." It used a style of terror that was followed by all the successors of the genre. The aesthetics of his book have shaped modern-day Gothic literature, films, music, art,and the Gothic sub-culture.
What Are the Key Features of Gothic Literature?
So, have you wondered: what are the things that make Gothic literature what it is? There are certain elements that produce the effect of horror and evoke the desired emotions of terror, surprise, gloom, etc. You don't need to search for online assignment help every time for this. These are the general elements that make up any classic Gothic novel:
A castle setting: A castle setting is where the first beginnings of Gothic literature started. To this day, most novels use a castle or old mansion as a setting as it is generally associated with themes of horror. The castles are usually abandoned or ruined which adds to the haunted theme.
Ancient prophecy: There might be the element of an ancient prophecy connected to the old building- something that has to do with its history, former inhabitants, and such. This creates an element of suspense, confusion, and obscurity. It also adds depth to the story which creates interest.
Supernatural/Paranormal events: Such activity is key to create surprise and terror in readers. Either there would be ghosts, evil spirits, monsters, or giants or indirect references to them like inanimate objects coming to life. Something which does not have a scientific or logical explanation happens that shocks terrifies, and confuses the reader.
Omens, curses & visions: The characters may have dreams or visions that are indicative of something frightful. Bad omens may also take place: like the shattering of mirrors, visits from black cats and birds, most of which signify either death, bad luck, or the presence of evil spirits.
Metonymy: Metonymy is a figure of speech that replaces a thing for another. Gothic novels often employ this to showcase many emotions. Like gloom of a funeral is shown by rain, a frightful night is represented by "˜thundering and howling wind,' crazed laughter is used to represented something psychotic, flickering lights are used to show something surprising approaching, etc.
Mystery and suspense: Mystery and suspense are created by providing partial or confusing information. This genre's key feature is creating an atmosphere of mystery which is responsible for adding the eerie factor and keeping the reader hooked.
Women in distress: A woman in distress often forms the central part of such novels. She is shown being terrified, abandoned, fainting, sobbing, etc. A woman character is used to show pronounced suffering and emotions. These characters are generally lonely, abandoned, pensive, etc., appealing to the reader's pathos.
Villain: These kinds of novels always have a villain. It can be a ghost or a living person who is usually responsible for all the frightful events. The villain usually is not that evident from that start and is revealed later on to maintain the suspense. In other cases, they play the central role, and the novel follows their story.
Romance: Ironically, there is much shared in common between Gothic and romantic literature. Many Gothic novels have a passionate romance as a crucial part of the story and usually the terror and tragedy stem from it. Generally, most romantic novels that were written, in the 19th and 20th centuries had a Gothic theme somewhere in there. Jane Eyre by Charlotte Bronte is a good example of a romantic novel having a Gothic theme.
Emotional distress: The narration style used has highly overwrought emotions. It is very sentimental and characters are seen being overcome by fear, anger, sorrow, surprise, and mostly terror. Phrases like "scared to death," "gasping for air," "terror running down the spine" are some examples of how emotions are exaggerated through words in the narrative. This is an important element as the main purpose of these novels is to incite the high emotions of the reader and create terror ultimately.
What Are the Examples of Gothic Literature?
There has been plenty of Gothic literature that has been published and is currently being written. Here are some of the popular ones:
The Castle of Otranto by Horace Walpole (1764)
The Mysteries of Udolpho by Ann Radcliffe, (1794)
The Monk: A Romance by Matthew Gregory Lewis (1796)
Wuthering Heights by Emily Brontë (1847)
Bleak House by Charles Dickens (1853)
Frankenstein by Mary Shelley (1818)
The Fall of the House of Usher by Edgar Allan Poe (1839)
The Picture of Dorian Gray - Oscar Wilde, 1890
Dracula by Bram Stoker (1897)
Rebecca by Daphne Du Maurier (1938)
Find Your Assignments Scarier Than Any Gothic Novel? We Can Help
A Gothic novel might terrify you with the approaching footsteps on a cold and silent night but they got nothing on your literature assignments with their fast-approaching deadlines. But do not worry; we, at Global Assignment Help have got you covered. If you are a Canadian student running away from papers, you have arrived at our safe abode. No need to look for assignment help Canada anymore, you can get literature assignment help from us 24X7, be it any specific genre you are searching for. We can save you even at the last minute with lightning-fast delivery- you can even get assignments made within a span of four hours. Here are some exciting features that are ensured with every order:
Skilled Assignment Helpers
Delivery Before the Deadline
Easy Order Process
24x7 Customer Care Support
Order Via Mobile App
Free Plagiarism Report
Free Amendments
What are you waiting for? Reach out to us now!
You may also read:
Persuasive Techniques and Tips of Writing: A Complete Guide
TEEL Structure: Crucial Points to Structure Excellent Paragraphs
Step-by-Step Guide for Writing an Article Review [2021 Edition]
Lowest price
USD 7.13
Get A+ Within Your Budget!
24/7 Customer Support
100% Customer Satisfaction
No Privacy Infringement
Quick Services
Subject Experts
Innovative Documents
FREE Tools
To Make Your Work Original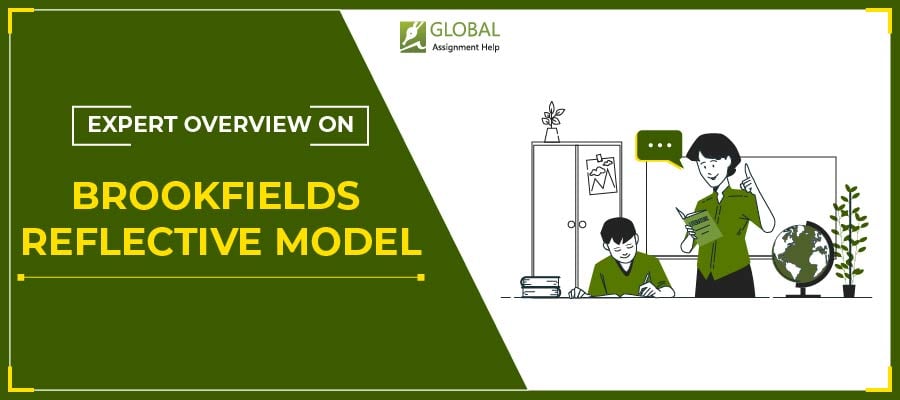 A Expert Guide to Brookfield Reflective Model and Its Four Lenses
27-09-2023
189
13 minutes