An Introduction to MBA Assignment Help [ + Writing Tips That Stand Out ]
Are you planning to pursue an MBA degree at a UK university but are stuck with the course details? Don't worry and stress your nerves! We are here for you to enlighten you with a detailed guide to simplify your search to graduate with the best MBA degree. MBA is a most renowned and favoured degree course in the UK. It opens doors to grab opportunities in many sectors that require some effort.
MBA assignment writing is one such task for the curriculum that requires in-depth learning and expert guidance. Hence, we are here to provide you with the best MBA assignment help to simplify your future pathway. 
Scroll more to get some insight into the course.
What Is MBA Assignment and Why Is It Important?
MBA is a well-structured degree course that sets a career path for an individual. This 2-year program opens up a gate for numerous corporate jobs. The course is inscribed with various tasks that require a lot of time and effort to be invested. 
Out of all, we will get you acquainted with the MBA assignments. As an MBA aspirant, learning the art of writing an assignment is basal. It might have taken you aback in the old classroom memories where the document used to be nothing but a dose of stress. We understand how you feel, and to the cure, we have a team of expert professionals to lend help with MBA assignments. 
Look down to know how!
You may also like to read about -  Top 10 MBA Assignment Samples That Help You Write a Perfect Document
How Is the MBA Assignment Structured?
As you are well accounted, with what exactly is MBA assignment, now is the time to know how is it structured. This section will give you an overview of how to curate a structured assignment. Know what our experts say:
Begin an Introduction
Do you know what catches the eye? An alarming or informative start of the paper! Keep your introduction crisp and concise but stick to the trail of concept. Your introduction shall speak for itself, narrating the gist of the whole assignment. As an MBA aspirant, you must remain true to your concept and the narrative of your document. 
Define Via Main Body 
Now is the time to communicate the whole hypothesis of your title. The main body should be descriptive, stating all the information you want to convey to the reader. Maintain the elements defining facts and figures of your assignment. This section is where you present all your arguments, points to debate, and logical points. Your main body shall start with introducing the idea you have opted for, then stating the evidence of research and quoting the thoughts. Then link it with a concluding statement of your topic. It covers 80% of your assignment. 
An Apt Conclusion
Don't shy away from concluding your theme. This section allows you to express your overview of the whole concept and add some suggestions to it. A conclusion defines the gist of why have you opted for several themes and what could be the additional facts to it. It gives room to put your understanding and what learning you have attained from it. End your thoughts with an impressive concluding paragraph that leaves the reader with a final impression.
Cite of References
Credit is the key to giving away appreciation. None is a know-all, everyone needs a source to gather the information and generate inspiration to draft an assignment. Referencing allows you to acknowledge the sources which have picked the idea. Always add the name or links. Depend on the referencing style you have been asked to follow for your assignment. It even helps to not fall into the pit of plagiarism; which is again a crucial offence.
The mentioned structure helps you to draft good quality MBA assignments and drifts you away from all the worries by setting a framework while you write.
A splendid framework asks for refined writing as well. Listed are a few points that help you justify the qualitative aspect of your MBA assignments.
Still in Doubt - MBA Assignment Samples
Are you unsure or in a dilemma about whether to opt for our services? Check out our writing samples to build your trust in us.
Click Here
Key Points to Write the Best MBA Assignment
If you are an MBA student and tired of chasing the top grades, we provide you with effective points to follow to write the best MBA assignment to graduate with top-notch scores. Read carefully.
Sort the Theme
A theme is the whole idea of your assignment writing. Before you proceed with writing, be clear about what you want to talk about it. The initial step for writing an MBA assignment is to have clarity on subjective knowledge. Be clear with the basic concept and terminologies of the MBA course. Think of a catchy theme and concept that stands out.
Invest on Research 
Good research is like a bulletproof jacket for your assignment. It gives strong support to your thoughts and concepts. Invest your time into in-depth scrutiny and dig a foundation full of supportive facts and analysed data. Look for the authentic sources and website links and check for the genuineness of the material you collect to write an assignment. If you are doubtful about your findings, try to seek assignment help from experts. 
Begin to Write 
Are you ready to begin writing? There you go, pen down all the research you have accumulated and the data you have gathered from all your sources. Compile all the informative pieces in one to draft impressive and good quality MBA assignments. The write-up should be crisp, and concise and shall narrate the complete gist of the theme you have decided. Leave no points unattended and you are good to go.
Pin the Examples
Don't you get bored of just words and written matter? So does the reader! To make your MBA assignments impressive, write a fun draft to read and support it with diagrams, graphs and practical examples. MBA is a professional management course that is full of facts and statistics. So, why not make it lively and present it to your reader on a beautifully organised plate for them to enjoy every bite of your writing? Inheriting a skill of presentation is the key to engaging your audience. So, keep it simple yet innovative while you write.
Be a Proofreader
If you plan to create art, become the artist of it. Once you are through with writing, keep the assignment far away from your sight. It's time for you to relax and enjoy some 'me' time. Rested enough? Open your MBA assignments that you have crafted beautifully with all your sweat and blood. Time to proofread your write-up. Start with a fresh mind and invest a good time with it. Check for grammar, spelling, typos or any other errors. Fix all of them, make good use of checking tools but don't be blindsided by them and keep your eyes and mind wide open.
Count of Time
Time is the key that waits for none. So, you must keep an eye on that and shall adhere to the deadlines marked to submit the assignment. An MBA is a competitive course popularly known to open the doors of the professional world. It refines your management skills to face the corporate sector. You must take care of the timelines while you start to draft an assignment. Keep a thorough track of the time and the date assigned to deliver the work. As an MBA aspirant, you need to keep up with the pace.
Is Your Pocket Stopping You?
Do you want to pursue an MBA course in the UK but are scared of assignments? Do not hold back and avail exciting offers on your assignments with additional freebies.
Get Offers Now!
How to Nourish our MBA Assignment? [Uncut Guide]
Want to add a historic touch to your MBA degree? Don't overthink and give yourself a migraine. As you are at the right place, so are we to help you. We have all the answers to your queries and a profound team aiding your academic writing for your degree course. We at Global Assignment Help care for you and your needs. We have a team of professional experts who are well-hired to meet your expectations. The skilled assignment makers are known for their principle of integrity and genuinely as they leave no room for any error or quality concerns to provide the dream MBA assignment help UK. In addition to it, we are currently offering a free essay typer tool as a freebie if you register now.
Lowest price
INR 594.27
Get A+ Within Your Budget!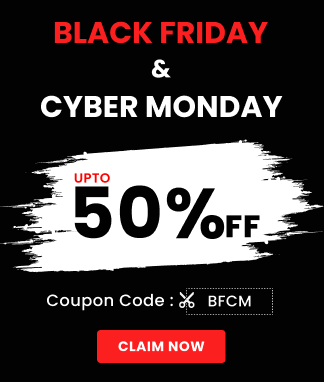 24/7 Customer Support
100% Customer Satisfaction
No Privacy Infringement
Quick Services
Subject Experts
Innovative Documents
FREE Tools
To Make Your Work Original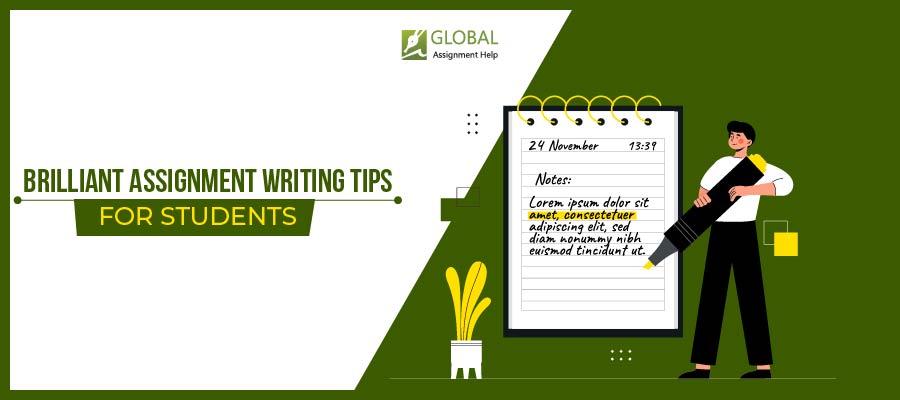 8 Assignment Writing Tips to Aim Great Scores
09-11-2023
274
18 minutes