5 Things to Learn from the Legendary Michael Phelps
Michael Phelps has been the ultimate sportsman to watch out for the Olympics being organised in Rio this year. Having won 25 medals overall in different years of the Olympic games, he has become an inspiration for many.
There is always something that you can learn from a great sportsperson like him and inculcate his qualities in your character. Read further to know about some of the lessons you can learn from this legendary swimmer:
Follow your dreams, and have no regrets
If you believe in your dreams, then you should never give up on this. Find out what you love and start living it up just like Michel Phelps has pursued his passion for swimming in life. Your dreams belong to just you and not your family, coach or friends so it is better to embrace them tightly and give your all.
Michael Phelps proved his endearment for swimming by quoting that,"I found something I love… And never gave up." You too should live your life for that one passionate thing.
Let your passion drive you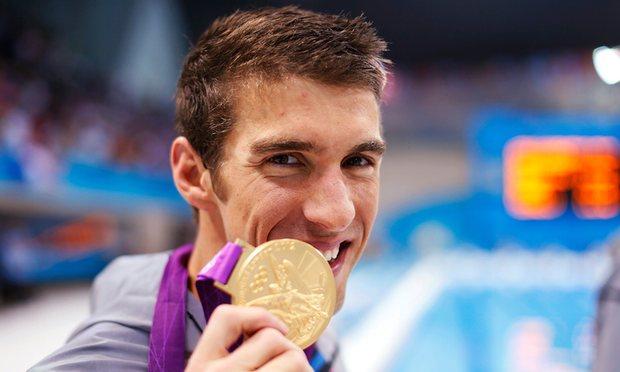 There would be times when you feel demotivated and would want to give up on your dreams. Micheal Phelps too faced the same and spent quite a lot time in a rehab centre. However, he overcame his inner demons and got back to work towards his passion for swimming.
The same is the case with the students who procrastinate and leave the work for later or the ones who are so much involved in other university activities that they cannot meet the assignment deadlines. Students should work smartly in such a case and seek out Global Assignment Help for a quick help.
"I think goals should never be easy, they should force you to work, even if they are uncomfortable at the time." These words from Michael Phelps are truly inspiring.
Be thankful to your well-wishers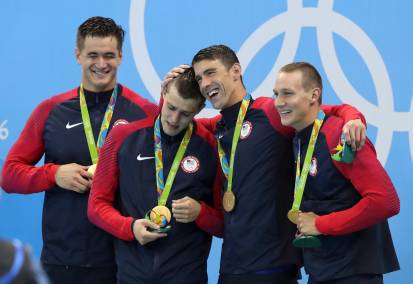 Keep your loved ones close to you as you always need emotional support during tough times. Be it Phelps swimming coach Bob Bowman, his mother or spouse - you can always see them by his side during the games. Never lose hold of the important people in your life.
Reach out for your maximum potential
You all must have seen Micheal Phelps break his own timing records several times during the games. Your biggest fight to get control over yourself and not anyone else. Thus discard the things that are limiting you and reach out for the best. Stop wasting time on the things that matter the least and direct your energy in achieving your goals.
Michael Phelps has rightly said in this regard, "I want to test my maximum and see how much I can do."
Respect your work
Things might not go the way you want, you may even feel let down by the failures, yet to need to rise everyday and fulfil your dreams. Regrets are for foolish, be a go-getter.
These lines by Phelps are sufficient enough to motivate you,"If you say "can't" you're restricting what you can do or ever will do."
There's much more to learn from the life of this 31-year-old swimmer than the points that are mentioned above. Michael Phelps exudes the spirit of true sportsmanship as he fought against all odds to live up his dream.
Global Assignment Help is working towards building noteworthy academic services that will benefit students on a large scale. We currently provide assignment writing services in the UK, USA and Australia.
You can connect with our customer support executives to place your order. Hope you had a good time reading this blog!
Lowest price
USD 7.13
Get A+ Within Your Budget!
24/7 Customer Support
100% Customer Satisfaction
No Privacy Infringement
Quick Services
Subject Experts
Innovative Documents
FREE Tools
To Make Your Work Original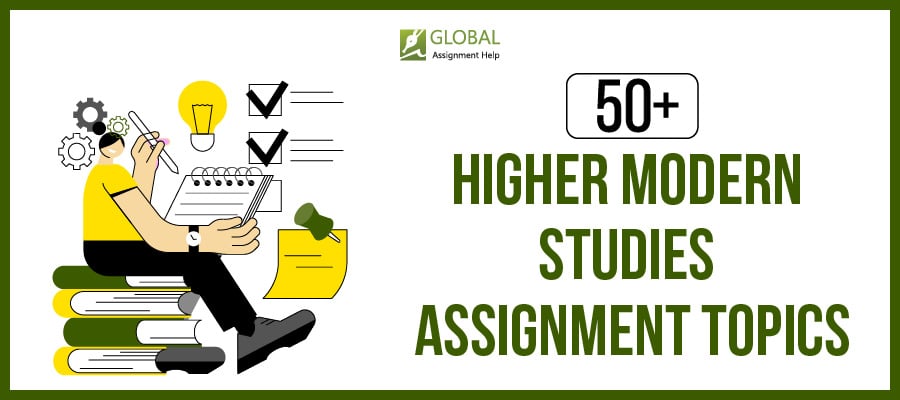 50+ Higher Modern Studies Assignment Topics to Ace Your Paper!
26-09-2023
139
13 minutes