5 important points you must remember while writing assignments
Teachers want to know how the students have perceived what they have been taught in the class and assignments prove to be the best way of doing so. They also need to understand the level of proficiency that the student has attained during the course and this can be well-ascertained with the help of assignments in addition to the exams.
Assignment writing requires you to research in detail and come with your understanding on the topic. Thus, it is important that you choose the topic that offers you concrete premise for exploring and adding to the knowledge. Additionally, you should refer to a variety of assignments and published works so that you get an idea of what reviewers have approved in the past.
When you are asked to write an assignment, the idea is to make you study further as a classroom session of couple of minutes is just a shallow overview of the topic of study. It is certainly not possible to achieve proficiency without revising what is taught to you in the class.
However, in order to make the classroom hours more productive, you can follow following pointers:
Come to the classroom prepared beforehand
Pay concentration on the teacher's guidance
Indulge in classroom discussions
Make notes
All the above points can be of great help in gaining more out of the class and also in putting substantial inputs to the assignment.
Remember that assignments are the mirror of your understanding and so you must give your best while writing them in good light.
Here is what you need to focus upon when you write the assignment.
Relevance of topic
Your topic must be in accordance with your level of study. If you choose topic that is consolidated only my mere mentioning of pre-approved facts, then you will not be able to know more about the topic. Thus, choose something to write upon that has fair scope of exploration.
Compliance with writing instructions
You must follow writing instructions religiously. There is a meaning behind every instruction and the overall output of the instructions is that you structure the assignment meaningfully. Also, instructions regarding citation of resources is important so that your work does not fall short on authenticity.
Thorough research
Any assignment grounded on thorough research comes out beautifully in presentation as you have solid base for delivering a quality write-up such as essay or dissertation. Research is the food for thought of all sorts of assignments and it helps you in writing in a very lucid manner.
You may like this blog: Do Classroom Discussions Haunt You? Read it!
Proper use of language
Language is the medium of expression and if you lack in writing skills, you are likely to leave your reader confused. So, make use of proper grammar checks so that you write in a reader-friendly manner and leave positive impression.
Adherence to deadline
All efforts put in assignment writing may go down the drain if you fail the deadlines. Your work is likely to get rejected solely if you do not submit it on time. Thus, adhere to the deadline and this you can easily achieve by chalking out a reasonable working plan and sticking to it.
Assignment writing does require expert help and it is easily available online now. Global Assignment Help offers best quality assistance for writing assignments so that the students are always assured of their remarkable performance.
Lowest price
USD 7.13
Get A+ Within Your Budget!
24/7 Customer Support
100% Customer Satisfaction
No Privacy Infringement
Quick Services
Subject Experts
Innovative Documents
FREE Tools
To Make Your Work Original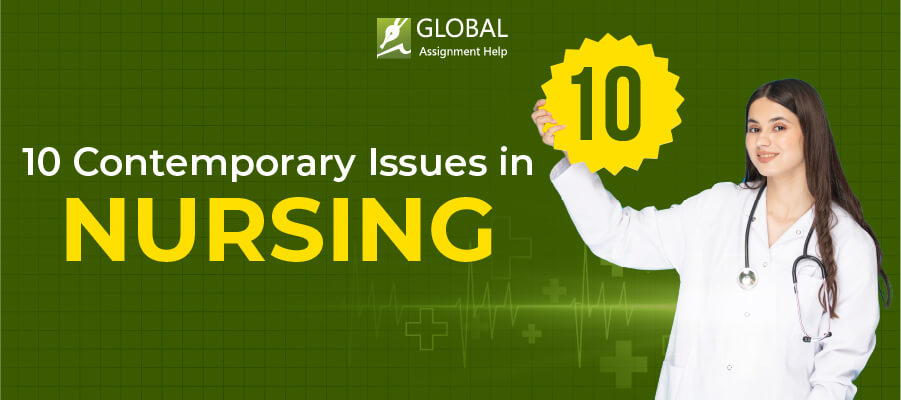 10 Contemporary Issues in Nursing Practise and Study
01-09-2023
295
14 minutes